If you're looking for a breathtaking view of Melbourne, Victoria, look no further than the Wurundjeri Spur Lookout. This stunning spot offers panoramic views of the city and its surrounds, from the Dandenong Ranges to Port Phillip Bay. Whether you're visiting Melbourne or just driving through, be sure to make a stop at this beautiful lookout!
As most of Melbourne is fairly flat, there aren't many places like Wurundjeri Spur Lookout where you can look out over the city and surrounding sights. The area also has nice bush surrounds which are hard to find this close to the city.
In addition to the stunning views, the Wurundjeri Spur Lookout is also a great place for birdwatching. The lookout is a popular spot for both locals and tourists, and it's easy to see.
Things to See & Do at Wurundjeri Spur Lookout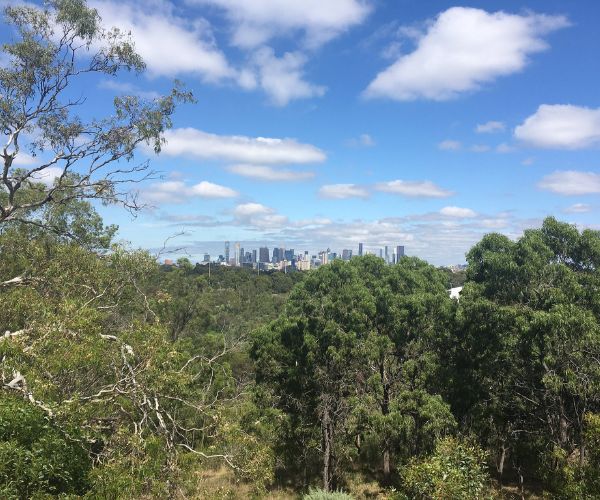 There are also plenty of things to do at the Lookout, making it a great place to visit for both adults and children. Here are some of the top activities to enjoy at Wurundjeri Spur Lookout:
Have a picnic: The Lookout is a great spot for a romantic picnic lunch or a family outing. There are plenty of grassy areas to set up your blanket, and there are also some picnic tables if you prefer to sit. Just remember to pack some snacks and drinks to keep you going!
Explore the walking tracks: If you're feeling active, there are several walking tracks around the Lookout that are worth exploring. These range from short, easy walks to longer hikes that will take you further into the surrounding bushland. Either way, you're sure to get some fresh air and enjoy some beautiful scenery along the way.
Best Time to Visit Wurundjeri Spur Lookout
Wurundjeri Spur Lookout is one of the best places to see the Melbourne skyline. Early morning is the best time to see the sunrise over the city. Late evening is the best time to see the city lights. The Wurundjeri Spur Lookout is open 24 hours a day.
Directions to Wurundjeri Spur Lookout
The exact address is YARRA BLVD, KEW VIC 3101, AUSTRALIA. If you're travelling from the Melbourne CBD, take Hoddle Street north then head East on the Eastern Freeway. Turn off at Chandler Highway and then turn onto Yarra Boulevard. You'll soon see signage for the lookout.
Nearby Attractions
If you're looking for things to do near Wurundjeri Spur Lookout, you won't be disappointed. There are plenty of attractions in the vicinity that are sure to please everyone in your group. The Collingwood Children's Farm is popular with people of all ages. The Abbotsford Convent has a range of events and has a nice cafe.
If you're interested in learning more about the area's history, the Wurundjeri Heritage Walk is a must-do. The walk takes you through the traditional lands of the Wurundjeri people, and it's a great way to learn about their culture and history.