Along a coastline which already boasts several world-class views, The Crags is one of the less known attractions, but one that is well worth visiting. Enjoy tall, weathered limestone cliffs, worn rock formations that head out into the water, clear white sands and blue, sparkling water.
The Crags Coastal Reserve is located off the Princes Highway on Crags Rd, about 10 kilometres west of Port Fairy. This clifftop preserve offers sweeping views of the coastline as well as across ledges and outcrops of weathered limestone. On the easternmost island, the steep cliffs, which are home to a Silver Gull breeding location, shelter little bays and are abundant with animals.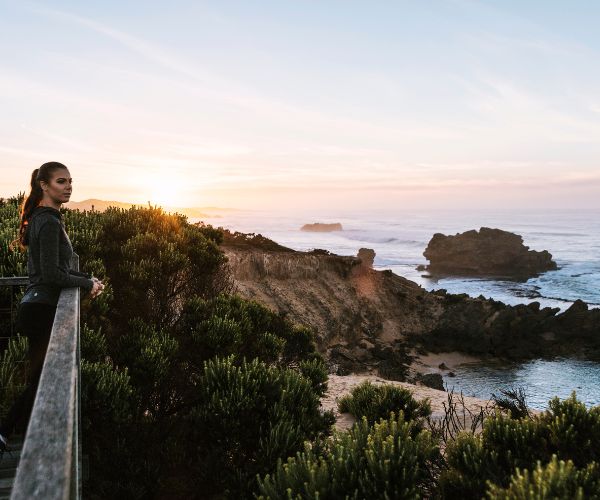 The island of Deen Mar, sometimes known as Dhinmar (Lady Julia Percy), may be seen beautifully from the Crags.
The Gunditjmara, a nearby Aboriginal tribe, believe that the souls of the dead are carried to the island and then up into the skies. The Crags has served as a special place for the Aboriginal community for thousands of years.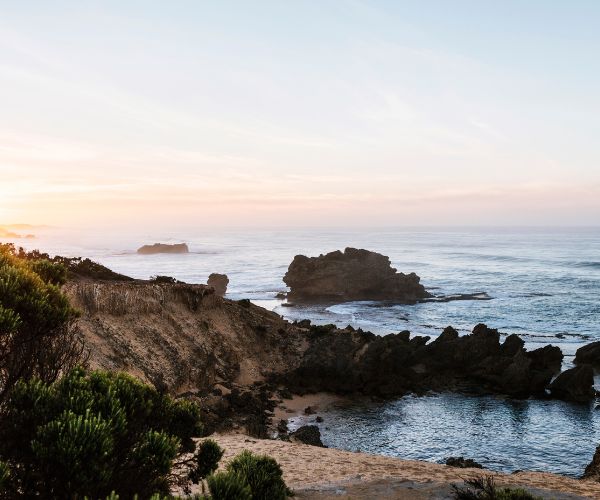 Key Visitor Info
Address: 241 Crags Rd, Yambuk VIC 3285
Accessibility: Easy to access, a 100 metre walk from the carpark.
Best time to visit: There can be compelling reasons to visit this place at almost any time of the year or in almost any weather conditions. In sunny calm days the water looks amazing and it's a nice time to check out the cliffs and the beach. However when the waves are coming in it can be great to see them splash up on the rocks. The rugged weather can be enjoyable to watch if you're wearing warm clothing!
Best known for: Amazing limestone cliffs and rocks, an interesting and detailed scenery, its Aboriginal history and significance.
Directions to The Crags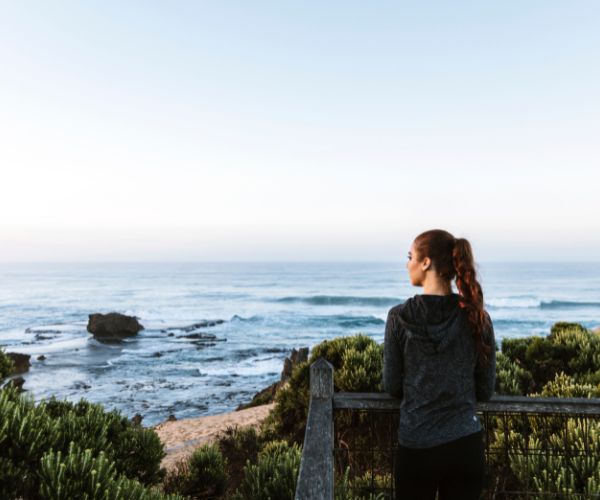 The nearest main township is Warrnambool, a 35 minute, 41 kilometre drive along the coast. Follow the Princes Highway heading west out of Warnnambool for about 30 minutes. Turn left onto Crags Road. The car park is at the end of this road.
Attractions Nearby
At Warrnambool you've got several large beaches to enjoy. These aren't as small and quiet as The Crags but are spectacular in a different way and are worth a look. Check out McGennans Beach, The Flume Beach, Granny's Grave Beach and Logans Beach.