The Great Ocean Road is full of amazing ocean views, and one of the best place to enjoy these views is at Mount Defiance Lookout. This lookout is located on the scenic Great Ocean Road at Separation Creek. It's about 10km south of the major town of Lorne.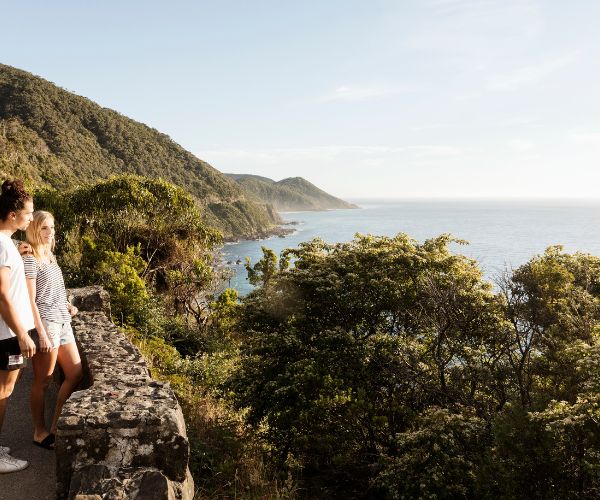 What makes Mount Defiance Lookout one of the best lookouts is the ease of access and unspoilt views visitors receive. Visitors can simply pull off the road and step out of their car and enjoy the scenery. With no steps to climb it's accessible for those with limited mobility and for those who want to enjoy the sights without a steep walk, it ticks all the boxes.
The trees are very low and with no other obstructions blocking your views it's a great place to take photos.
Key Visitor Info
Address: Great Ocean Rd, Separation Creek VIC 3234
Accessibility: Very easy to access, simply park in the carpark at the edge of the road and walk a few metres to the edge of the car park where you can enjoy the views. The only obstacle in accessing the site is that sometimes the car park can become full during summer holidays.
Best time to visit: This attraction can be enjoyed any time the sky is clear and the weather isn't too windy. Ideally sunny weather and clear skies makes for better photos. January, school holidays and public holidays are the busiest times which can result in the car park becoming full.
Best known for: Being almost a right of passage for tourists to stop, enjoy the views and take a photo.
Directions to Mount Defiance Lookout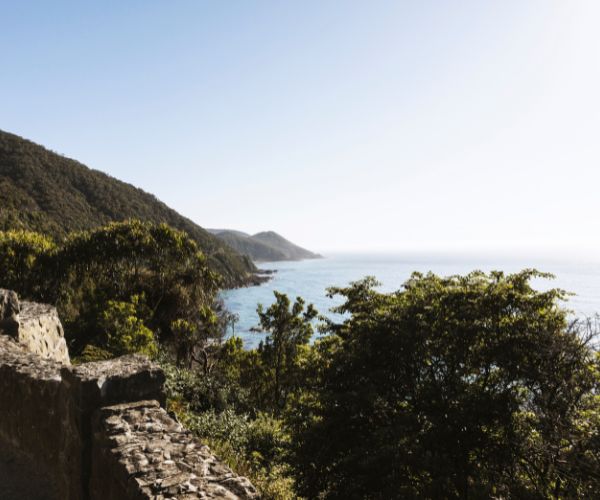 Due to it's location on the edge of the Great Ocean Road, Mount Defiance Lookout is fairly easy to find as anyone traveling through the area will be driving past it. If you're traveling from the north, it's 10km south of Lorne. If you're traveling from the south it's 35km north of Apollo Bay.
Attractions Nearby
There are several attractions only a few minutes north of Mount Defiance Lookout. Sheoak Falls, 4.5 km north, offers a short walk to a pleasant waterfall and bush surroundings. Teddy's Lookout, about 8km north, offers amazing views from a high vantage point. The village of Lorne is 10km north and offers nice beaches, cafes, restaurants and accommodation.